RTW : ROCK TO WRESTLEMANIA
• Est-ce votre création ? : Yes Sir
• De quel console cela provient ? : PS3
• Thème du scénario : Rock RTW 2014
• Temps de Création ? : Je sais plus
• Durée moyenne du scénario: 1 épisode dure 10-15min au max
• Mots Clés / Communauté : WEL wrestlingevo
RTW : ROCK TO WRESTLEMANIA !
C'est la première fois que je me lance dans ce type de custumisation et je dois dire que c'est assez fluide et intuitif comme système. Il y a rien de compliquer donc je me suis mis en tete de balancer du contenu pour uen RTW entière (En gros ... 1
= 1 Episode = 1 Match/1Segment minimum).
Pour les PPV je ferais des scénar' plus gros.
C'est TI-Par !!!
SEMAINE #1 - FINALLY, HE CAME BACK !!!
Retour du Rock à la WWE, après sa défaite à WM 29 l'an dernier à New York contre John Cena il souhaite revenir sur les rings et s'en prend à un tas de personnes, notamment un lutteur en particulier. Ce dernier lui fera face quand tout d'un coup ...
BONUS : Petite Feud avec un lutteur en toute fin.
Mots clés : WEL
Titre : Rock RTW (S1#)
SEMAINE #2 - RÈGLEMENT DE COMPTE

Spoiler :
Après le match surprise en cage de la semaine dernière et le règlement de compte de fin de Show, Vince McMahon annonce que Le Rock n'est plus le bienvenue. C'est alors que ce dernier arrive dans l'arène pour régler ses compte avec la direction qui l'accuse d'avoir tout mis en place. En cherchant à se venger de Daniel Bryan, le ROCK va se confronter à une nouvelle menace ...
Mots clés : WEL
Titre : Rock RTW (S2#)
SEMAINE #3 - TIME TO TEAM UP
Spoiler :
Après les récentes agressions de Daniel Bryan et du Shield, le Rock décide de prendre les choses en main et demande un match en Un Contre Un contre Daniel Bryan au Royal Rumble. Par la suite il décide aussi de faire team avec ...
Mots clés : WEL
Titre : Rock RTW (S3#)
Je vous balance la suite dimanche si ça vous plait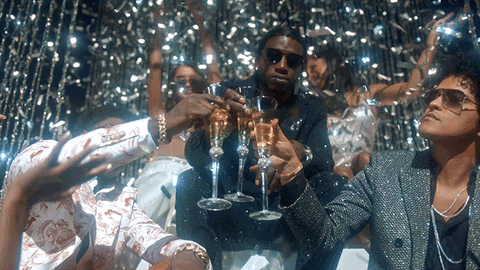 Caskey | "People change up on me, that's the shit i hate to see"