Les règles :
Etape 1 : Faites vos demandes de lutteurs sous forme de listes.
Etape 2 : Listez-les dans l'ordre de préférence.
Etape 3 : Attendez la fin de journée pour connaitre le verdict du staff.
Conditions :
- Les critères d'achat sont les suivants : Votre activité, votre comportement, vos crédits, votre niveau de speech etc etc ...
- AUCUN FLOOD N'EST TOLÉRÉE
- Les demandes d'échanges de lutteurs sont autorisés (Si un "Main Eventer est compris dans l'échange, il faudra "payer" 70 Crédits)
CLASSE MAIN EVENT (à fort momentum) | 70 Crédits
Comme lors du dernier Shop : Le prix est totalement justifiée. C'est la toute première année qu'il a aussi peu de Shop (Donc largement + de temps pour gagner des crédits). Un membre actif depuis tout ce temps la, se doit d'avoir 70 Crédits pour espérer avoir un lutteur à fort momentum.
Bray Wyatt : Libre
Brock Lesnar : Libre 
(NEW) Daniel Bryan : Libre
Dean Ambrose : Libre
Edge : Libre
(NEW) Kevin Owens : Libre
The Undertaker : Libre
(NEW) Samoa Joe : Libre
Sheamus : Libre 
Stone Cold : Libre
Sting
LUTTEURS GRATUITS
Adrian Neville : Libre
Alberto Del Rio : Libre
Big Show : Libre
Bo Dallas : Libre
Booker T : Libre
Cody Rhodes
Corey Graves
Curtis Axel : Libre
Damien Sandow : Libre
Darren Young : Libre
Dolph Ziggler : Libre
Erick Rowan : Libre
Fandango : Libre
Goldust : Libre
Jack Swagger : Libre
Jimmy Uso : Libre
Jey Uso : Libre
Luke Harper : Libre  
Kane : Libre  
Kevin Nash : Libre  
Kofi Kingston : Libre
Mark Henry : Libre
Ryback : Libre
R-Truth : Libre
Ric Flair : Libre  
Roderick Strong
Sami Zayn : Libre
Santino Marella : Libre
Sin Cara : Libre
The Miz : Libre
Titus O'Neil : Libre
Xavier Woods : Libre
LUTTEURS NXT| GRATUIT :
Aiden English : libre
Alex Riley : libre
Angelo Dawkins : libre
Baron Corbin : libre
Blake : libre
The Brian Kendrick : libre
Bull Dempsey : libre
Colin Cassidy : libre
Enzo Amore : libre
Hideo Itami : libre
Jason Jordan : libre
Kalisto : libre
Marcus Louis : libre
Mojo Rawley : libre
Murphy : libre
Rhyno : libre
Simon Gotch : libre
Solomon Crowe : libre
Sin Cara : libre
Sylvester Lefort : libre
Tye Dillinger : libre
Tyler Breeze : libre
William Regal : libre
LUTTEURS EN DLC | GRATUIT :
(DLC) Finlay : Libre
(DLC) Wiliam Regal :  
(DLC) Lex Luger :
(DLC) DDP : Libre
(DLC) Bam Bam Bigelow : Libre
(NEW/DLC) Honky Tong Man
(NEW/DLC) Rick Rude
(NEW/DLC) Macho Man
(NEW/DLC) Colonel Mustafa
(NEW/DLC) Adam Rose
(NEW/DLC) JBL
(NEW/DLC) Konnor
(NEW/DLC) Viktor
Dernière édition par "Suplex City, Bitch" le Lun 15 Juin - 9:38, édité 2 fois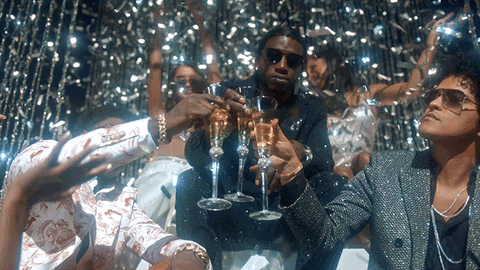 Caskey | "People change up on me, that's the shit i hate to see"