Le but du "Univers Online" est simple. Il s'agit d'un mode carrière online dans lequel vos actes & choix ont des conséquences dans l'univers virtuel qui l'entoure. Pour y jouer, il vous faut une PS4, un abonnement PS+ et WWE 2K18. Cet univers est constitué de vrais membres actif sur le site. Certains seront "FACE", "HEEL" ou encore "Tweener". Libre à vous de choisir votre affiliation pour votre lutteur. Par exemple, vous avez pris Cesaro. Vous décidez de devenir d'emblée un "Face" (quelqu'un apprécié de la foule). Il vous sera tout à fait possible de vous alliez à d'autres membres durant votre saison. Ou même encore de créez une Tag Team ou un Clan.
C'est ici que tout commence. Pour démarrer l'aventure, veuillez copier le code disponible à
cette adresse (Clique ici) !
. Une fois que ceci est fait, retournez sur la partie "Inscription" (
(ICI)
et créez un sujet en cliquant sur "NOUVEAU". Ceci va vous emmener sur une page de création de sujet. Choissisez un titre et collez y le code. Prenez le temps & le soin de répondre aux questions qui vous seront posées. Une fois cela fait, il vous faudra attendre 3 étapes :
- La validation de votre choix de lutteur par un Administrateur ou/et General Manager
- La validation d'un Fair-Play Test (Ceci sera expliqué plus loin dans ce TUTO)
- Votre affectation à un Show (RAW/SD)
Une fois tout cela terminé, vous serez prêt à vous jeter dans le grand bain !
La gestion des matchs est très simple. Chaque semaine 1 Show est posté le dimanche en soirée. Ce qui veut dire que chaque membre a 1 semaine pour contacter son adversaire et faire son match. Vous devrez avant tout vous pré-inscrire lors du "PRE-SHOW" (Ils sont postés les vendredis). Libre à vous de demander une recommandation au GM (Demander un Tag Team Match, Demander d'affronter un membre en particulier, demander d'avoir une semaine de repos et donc de ne pas être sur la prochaine carte etc). MAIS ATTENTION, le General Manager est dans son total droit de refuser certaines de vos demandes.
En résumé :
1 Show = 1 semaine (Une fois la semaine terminé, vous passez au Show suivant).
Les Vendredis soirs = Inscription/Requêtes en vue du prochain Show.
Les Dimanches soirs = Une nouvelle carte est posté (Selon les inscriptions et/ou requêtes).


La WrestlingEvo possède une mentalité très axé vers le Fair Play. Il vous faudra respecter un nombre de règles afin de ne pas abuser de certaines situations. Le tout, dans le but d'avoir des matchs agréables pour les joueurs. Le Staff vous invite vivement à lire attentivement nos règles. Une fois que vous l'aurez fait, vous devrez passez pendant votre inscription un Fair-Play test. Il s'agit d'un Match Online entre un membre aguerri et un nouvel inscrit. L'issue du match n'a aucune importance. Le but est de voir si vous respectez les différentes règles.
Faire ses matchs dans le Univers Mode est une chose. Mais avoir des rivalités/Storyline en est une autre. Prenons encore l'exemple de vous et votre Cesaro. Vous arrivez (par exemple) du coté de Smackdown. Vous allez très rapidement vouloir vous immiscer dans une rivalité pour débuter "votre" carrière. Un membre se propose. Et vous allez engager une rivalité qui se terminera (sans doute) au prochain PayPerView. Vous aurez donc (environ) 4 semaines pour la construire.
Comment faire un Speech : Les speechs peuvent sembler difficile pour un novice. Mais en réalité, avec de la pratique et de l'envie, cela vous paraîtra simple de jour en jour. Le but de est faire parler votre lutteur à travers un texte et des images. Libre à vous de choisir votre propre style de présentation. Lorsque vous écrirez vos textes, il vous faudra respecter au maximum le personnage que vous incarnerez (Exemple : Si vous avez l'Undertaker, ne lui donnez pas une Gimmick de grand blagueur ou de danseur de capoeira). La crédibilité de vos textes va être très importante. Car elle sera vu de tous et peut vous désigner comme étant un excellent membre sur l'Univers Online
Note : (Un Power Ranking est mis toutes les semaines à jour en fonction des Speechs & du ratio victoire/défaites).
Le Store (ou "Shop") est une fonctionnalité du forum qui permet à chaque membre de débloquer des packs ou un nouveau lutteur à incarner. Par exemple, il est possible d'acheter un Pack d'intervention afin de ruiner les chances de victoire d'un autre membre. Il est aussi possible d'acheter un meilleur lutteur. Plus la valeur de votre demande sera élevé, plus on vous demandera de crédits. Les VC sont la monnaie virtuel du site. Plus vous serez actif dans l'Univers Online, plus vous gagnerez des VC.
Note : Inutile de flooder, il est très facile de voir lorsqu'un membre en profite de manière abusive.
L'Univers Online de la WrestlingEvo retrace le même calendrier de la WWE. A savoir que les noms et dates des PayPerViews sont tout à fait les mêmes (Toutefois, il se peut que par moment il y ai de légères modifications).
Tout comme à la WWE, les PayPerView sont les Shows dans lesquelles les rivalités se concluent, se bonifient ou démarrent. Ces Shows ont majoritairement pour Main Event des matchs de titres (qui sont généralement les meilleurs rivalités du moment). Les matchs de PPV's se doivent d'être filmés afin d'être diffusés en Streaming sur le site (Youtube ou Dailymotion). Utilisez la fonction Share ! Ce sont les seuls matchs que l'on vous imposera de filmer chaque mois.
Gagner des titres sera (forcément) l'un de vos objectifs à un moment donné. A l'heure ou j'écris ces lignes, il a été décidé que seul les titres solo seront disponibles. A savoir, le titre Universal, WEVO (WWE), US & IC. D'autres titres pourraient voir le jour selon l'activité de la communauté.
Note très importante : Perdre un titre ne vous octroi en aucun cas le droit de réclamer un Rematch. Etre champion c'est aussi avoir la responsabilité de savoir/devoir gagner au minimum 1 match de championnat par mois. Si vous perdez un titre (dans des circonstances normales), vous devrez vous replacer dans la course pour devenir
#1
Contender parmi les autres membres qui seront en attente.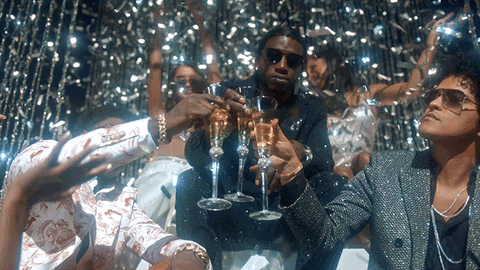 Caskey | "People change up on me, that's the shit i hate to see"